Hey guys today I am answering questions from booksandpallets who is awesome and nominated me for this blog award! Thank you so much! If you would like to see her post click here.
Rules of the Award
1. Thank the blogger that nominated you and link back to their site
2. Post the awards logo onto your blog
3. Answer the ten questions you've been asked
4. Nominate 10 bloggers
5. Set 10 new questions for your nominees
She asked:
1. Describe yourself in three words.
Shy,reader,sister
2. If you could paint your walls to look like the cover of a book, what book cover would you choose?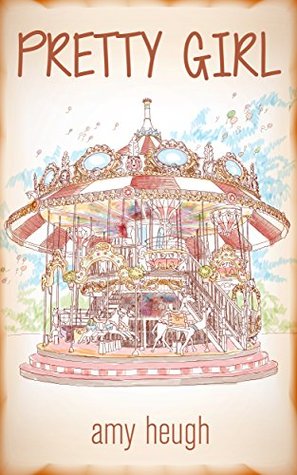 I really love this cover! I am not a fan of pink but I would totally paint my room this cover. If I had any artistic talent!
3. What is your favorite snack food?
Fruit! I love to eat a bowl of fruit while I read! Right know really into grapes! (the ones that taste like cotton candy)
4. What is your favorite kind of book?
Anything with a good romance I typically am really into!
5. You suddenly wake up as a book character. Who are you?
Ugh! such a hard question! I want to be an awesome character who doesn't have to face to many crazy bad guys, Also a character with a backbone and sassy so I think i am going to pick Indy Savage from Rock Chick by Kristen Alley. i really love her character and the craziness of her life.
6. Fairies or zombies?
Fairies, I don't really like zombie books that much!
7. If you could live in another country where would you live?
I've always wanted to live in Japan but if I decided I don't want to big of a culture shock living somewhere in the UK would be really cool too!
8. Would you rather live in a world in a book that has been randomly assigned to you, (I.e Fey in the Iron King Series, The maze in The Maze Runner, Hogwarts…) Or randomly be assigned books that you must read?
I think I would have to be randomly assigned books to read. I have read way to many books set in worlds I would not survive in!
9. What was your first blog post?
Bout of Books sign up post with goals and updates 
10. OTP?
I don't really have one! I tend to be really shifty and change who I think belong together. I do like Ron and Hermione together though!
I apologize if any of you have already done this award!
-Mina @http://aesaza.wordpress.com/
-hyperaboutbooks
-Holly@Bookaholic Confessions
–Tika@Fangirlconfessions
–LostBrainCells
I didn't have ten blog sorry! if you haven't been tagged yet and would like to do the challenge please do. If you do leave a link below I would love to read it!
My Questions
1)Which do you prefer physical or Ebook format?
2)What is your guilty pleasure when it comes to reading?
3)Who would be your literary best friend?
4)Tea,Coffee, or another?
5) Bad book habit?
6)How do you feel about giving bad/negative reviews?
7)Do you prefer to read one book at a time, or several at once?
8)What is your reading comfort zone?
9)What is a genre you rarely read but wish that you did?
10)What is the most intimidating book you're too nervous to begin?