This post is a little bit late but I thought I should share it anyways! 😛
This survey was originally created by Jamie @ The Perpetual Page Turner.
You can see the original post and questions here
Number Of Books You Read: 

150!


Number of Re-Reads:

0


Genre You Read The Most From:

YA
1. Best Book You Read In 2014?


I absolutely loved the first 2 books in the Blue series by Jules Barnard and I also really loved Amy Daws' A Broken Us. Both are series I can't wait to get the next books.
2. Book You Were Excited About & Thought You Were Going To Love More But Didn't?


This has so many high ratings and everyone seemed to really get it but I didn't really understand what was happening. Overall I was really sad that I didn't connect with it!
 3. Most surprising (in a good way or bad way) book you read in 2014?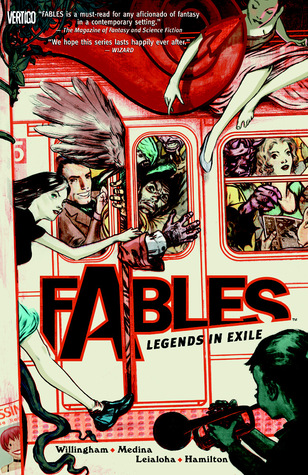 4. Book You "Pushed" The Most People To Read (And They Did) In 2014?

I loved this book this year so much everyone should read it! I felt all of the feels and this is a book I push on all of my friends!
 5. Best series you started in 2014? Best Sequel of 2014? Best Series Ender of 2014?
 Fire & Flood by Victoria Scott
I really loved this book I can't wait for the second book to come out!
Sadly, I am horrible at continuing series I barely read any sequels and absolutely no series endings
 6. Favorite new authors you discovered in 2014?

7. Best book from a genre you don't typically read/was out of your comfort zone?

 I read a poetry collection this year which I usually don't read anything from this genre that I really liked.

 8. Most action-packed/thrilling/unputdownable book of the year?

I really loved this book! It felt like I was watching a movie while I was reading this book. I really loved it and I NEED the next book! 
 9. Book You Read In 2014 That You Are Most Likely To Re-Read Next Year?
I don't re-read books! At least not often. I tend to feel like there is never enough time to read all the new books let alone re-read other books. I tend to also have a really good memory of what I have read in the past.
10. Favorite cover of a book you read in 2014?
 

I really like the pastel colors on this cover. It also has a really nice watercolor feel to it.
11. Most memorable character of 2014?
This is such a hard question to answer but I think my favorite character to read about had to be Frank who was a supporting character from

A Broken Us!

He was really funny and helped our main to feel better when she was down.



 12. Most beautifully written book read in 2014?
 This is really hard to remember for me but I remember that I wrote down many quotes from The Impossible Knife of Memory. I love Laurie Halse Anderson and her writing so I don't have any doubts that the writing was amazing!
13. Most Thought-Provoking/ Life-Changing Book of 2014?
 This Star Won't Go Out was for sure the most life changing book for me. Ester was just so amazing. I loved her how could you not. She was a person that anyone would of been so lucky to of know and you wanted to be friends with her. You hoped for a miraculous twist of fate even though you knew what was bound to happen and it broke my heart.
 14. Book you can't believe you waited UNTIL 2014 to finally read? 
I am going to go with Rock Chick by Kristen Ashley. So everyone and their mama has read her books before and this was my first by her. I really loved it and everyone says this isn't their favorite in the series so I am really looking forward to the rest of the series and her other books.
 15. Favorite Passage/Quote From A Book You Read In 2014?
"I knew life moments happened that way. They made no sense, and I didn't think we were supposed to make them. I think we were just supposed to experience them, grow from them, and hopefully come out the other side as better people. Life is nothing but juxtaposing the good with the bad. We have to learn how to handle both—how to cope with the frightening events and embrace the joyous ones."
16.Shortest & Longest Book You Read In 2014?
To Be Perfectly Honest-496pgs
Monkey Talk-16pgs
17. Book That Shocked You The Most
For this one I am totally cheating. I think I am going to say the most unconventional book I read this year, Which would be Painted Faces by L.H. Cosway. The premise of this book includes a cross dressing male lead who is straight which was so interesting to read about. The shock factor is that something so unusual is out there and it was actually pretty good which I was really happy about.
18. OTP OF THE YEAR (you will go down with this ship!)
I am going to have to go with Finley and Brody from A Broken Us by Amy Daws. I've mentioned this book so much lately but honestly I don't think I have fangirled over a couple like this in YEARS. They went through so much and I LOVE them!
19. Favorite Non-Romantic Relationship Of The Year
 Karl and The Author(unnamed) from Dying to Know You by Aiden Chambers. I really like relationships that span generations. I really liked this one and was a really unique YA that I would recommend. I did a review here!
20. Favorite Book You Read in 2014 From An Author You've Read Previously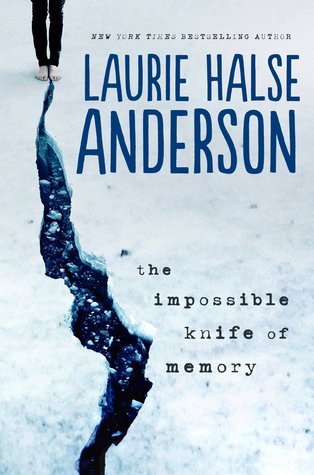 I love everything by Laurie Halse Anderson! I was so excited to hear about this book! She was the author that introduced YA to me!
21. Best Book You Read In 2014 That You Read Based SOLELY On A Recommendation From Somebody Else/Peer Pressure:
 These Broken Stars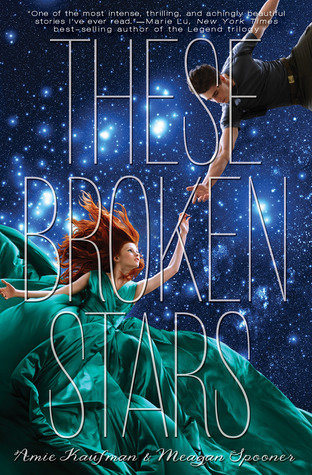 Everyone on Booktube was raving about this book and I am so glad that I picked it! Typically I don't read a lot of Sci-fi or alien books so I'm really glad I went out of my comfort zone for this one.
22. Newest fictional crush from a book you read in 2014?
 Aaron Tyler from Trouble by Non Pratt. He went through so much with Hannah in this book you know he is a good guy when all that went down.
23. Best 2014 debut you read?
 I read quite a few indie work from this year and Trouble(mentioned above) that were really good its hard to pick just one.
24. Best Worldbuilding/Most Vivid Setting You Read This Year?
 The Tunnel by Helene Louard.
This is a dystopian that was really good. The world building and prophecy was really strong.
25. Book That Put A Smile On Your Face/Was The Most FUN To Read?
 To Die For by Linda Howard
Okay so this book was so much fun. I was laughing and having a lot of fun with this one. I really liked the main for this as well and she was pretty funny which I can't say for all female lead characters I've read in the past.
26. Book That Made You Cry Or Nearly Cry in 2014?
 Maybe One Day by Melissa Kantour.

27. Hidden Gem Of The Year?
 I read so many Indie books this year and really enjoyed them. I have reviews for them all on my blog and everyone should check them out. I mentioned a lot of them already throughout this post as favorites so please try them out if they sound good to you.
28. Book That Crushed Your Soul?
 

This Star Won't Go Out :"'( All the feels killed me!
29. Most Unique Book You Read In 2014?
 I read a lot of really unique books this year so i'll mention them briefly.
Painted Faces by L.H. Cosway-Cross Dressing straight singer
Reclaiming the Sand by A. Meridith Walters-bully/victim main male asperger disease(autism)
Love In Touch by Lucy May Lennox- Blind and Deaf male lead 
30. Book That Made You The Most Mad (doesn't necessarily mean you didn't like it)?
Captive book 1 and 2. by Clarissa Cartharn I really enjoy both of these books and it feels like it is going to be a really interesting series but each book is about 15 pages each and they end at a really good part and I desperately want to read the next part of the book but I have to wait and it it KILLING me!
1. New favorite book blog you discovered in 2014? 
Since this is my first year blogging all of the book blogs are new to me but I am going to pick Tika@ Book Confessions since she was the first person I talked to here. If you haven't checked out her blog you for sure should she is awesome!
2. Favorite review that you wrote in 2014? 
3. Best discussion/non-review post you had on your blog?
I didn't post anything other than reviews this year unfortunately sorry!
4. Best event that you participated in (author signings, festivals, virtual events, memes, etc.)?
I participated in two readathons and really enjoyed myself and hope to participate again next year!
5. Best moment of bookish/blogging life in 2014?
The best part of the year was making some really amazing friends in the blogosphere. Its so nice to be able to talk to them and have fun.
7. Most Popular Post This Year On Your Blog (whether it be by comments or views)?
8. Post You Wished Got A Little More Love?
9. Best bookish discover (book related sites, book stores, etc.)?

My library just started ebooks!!!!! I am so excited!!!!!
All the free books to read from the comfort of my home!!!!!
10.  Did you complete any reading challenges or goals that you had set for yourself at the beginning of this year?
My Goodreads Challenge to read 150 books!
1. One Book You Didn't Get To In 2014 But Will Be Your Number 1 Priority in 2015?
I have the prequel novel to A Broken Us to read and review and I am so excited to finally start it.
2. Book You Are Most Anticipating For 2015 (non-debut)?
A Court of Thorns and Rose by Sarah J. Mass. It combines both Beauty and the Beast with  Farie Lore I am really looking forward to this. Its not released until October though.
3. 2015 Debut You Are Most Anticipating?
I don't have any 😦 I haven't even looked up what is suppose to be debuting for the year! I like to go with the flow when it comes to new authors!
 4. Series Ending/A Sequel You Are Most Anticipating in 2015?

Winter by Merissa Meyers! I haven't read Cress yet but I am so excited for both of them!
5. One Thing You Hope To Accomplish Or Do In Your Reading/Blogging Life In 2015?
Blog Consistency! I have a really bad habit of dropping from the blogging world without any warning!
6. A 2015 Release You've Already Read & Recommend To Everyone:
Haven't read one yet, sorry!
Yikes, This was a really long post! If you made it all the way to the end you deserve a round of applause! anyways 2014 was a good year for me and hopefully for you as well and I'm hoping for an even grater year in 2015
Happy New Years to everyone and I hope its a good one!