So I had a pretty small amount of reading this month. I read only 6 books this month.
This month was a busy one for me. Since I am in college and we are so close to school ending that all of my school papers were due during May. I have about 6 days left this year that are all exam days.
Anyways on to what I've read.
While I was working on all of my papers I tried to keep it light and read lighter books. So I ended up reading Persepolis, Pusheen the Cat, and Immortal.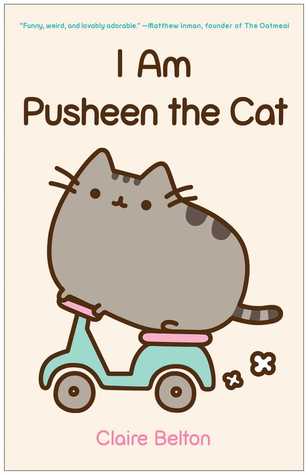 I didn't particularly like any of these books. Pusheen was cute but was just a collection of all of the memes you see online I don't think I saw any that I haven't seen before 2/5 eeh!. I think Persepolis went over my head I don;t know anything about the struggles of the characters and I was mainly confused about what was happening, so yeah :(.2/5 stars.
Immortal was probably one of the worst books I have read in a really long time. OMG I can't believe I read books like that before and actually enjoyed them. I didn't really like the writing by any of the authors or the plots absolutely horrid. I wouldn't recommend this to anyone. .5/1 stars grahh!
Next I read Shane Dawson book "I Hate Myselfie" I wasn't  overally impressed with this one. At the begining shane states he kinda hates the personna he has created for Youtube and wishes he could share the real him more. So I was think this book would include ,ore stories about him being shyer and more serious since he wanted to show that to his fans. Basically he didn't it mostly read like one of his youtube vids jokes and all. Some people are hating on him for the way he has written this one but its basically his Youtube videos in written form. I don't know if his jokes just seem more serious because its written or if people are rating it down because they just don't like Shane. I think I gave it 3 stars not bad :/.
I than read Psychiatrist Tales a graphic novel focused around mental illness. This basically read like a textbook with pictures. Honestly I don't feel that it was really interesting or compelling to read. I wouldn't recommend to anyone. 1.5 stars eep!
Lastly I read Tangled in Blue I originally heard about this from Wattpad. The author has the unedited version of this book up there I believe. I read the Mobi edition of this one and really enjoyed this one. It was a really cute and funny romance that I really want to read the sequel really soon. 5/5 stars for sure.
so that's all I've read this month! How did your month of reading go?