Hey Guys!
I'm back today to share with you my wrap up for June. This month was a pretty good month for me. With the beginning of summer I got to read a lot of awesome books. Recently I have gotten into using Twitter and have really been having fun with it and being able to talk with all of you guys has been amazing!
Stats
Books Read: 21
Pages Read:4036
Summer TBR: 3/20 read
I feel really good about my stats this month. I was really worried with finals and everything that I would be behind on my Goodreads Reading Challenge but I am currently right on track! Unfortunately not all the books I read have page counts so the pages read are a little bit low but I am still really happy with the number there.
The Comics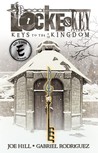 Okay I have been dying to talk about this series. However, I didn't post a review on these because I thought it would be to hard not to spoil anything. This is probably my favorite comic/graphic novel series right now. I am dying to get my hands on the rest of this series.
The last of the comics I read are these two. I read Saga vol. 2 and loved it! I really want to read more of this series but I'm try to space out the rest of the released volumes since the next one doesn't come out for quite a while.
As for This One Summer I didn't really like it. I liked the artwork but I didn't really like the main character and nothing got resolved. Overall it was really unsatisfying and I don't recommend this at all.
The Books
I picked up Blog Inc. on a whim at the library and I thought it was okay. About 10 of the pages was useful to me personally. Most of the information is readily available if you search for it online. This is also written by Joy from Oh! Joy who is a blogger I have heard of so that was exciting!
WE Should Hang Out Sometime was the Booksplosion book of the month awhile back and it sound really good so I finally picked it up. I absolutely adored Josh's sense of humor and I want to read more by him so badly its not even funny. I was worried that it might be really boring to hear about all of his past "relationships" but it was really interesting and I think he could be an author to lookout for in the future.
]
I put these two together because they were my disappointing reads for the month. I found  both just really dull and just uninteresting. I finished both hoping it would get better but they really didn't. The first got 1 star and the second 1.5 stars. No recommendation here 😦


Saint Anything by Sarah Dessen I was so excited for. I love Sarah and pick up anything by her as soon as I can and I loved this one. Of her newer books this is my favorite. i would totally recommend this to anyone and everyone!
Strange and Beautiful Sorrows of Ava Lavandar was really interesting. Though most of the book focuses on the ancestors of Ava instead of her. Which I was not expecting based on the blurb and title. Her story is about the last 130 pages! And to be honest I liked learning about her whole family so I really enjoyed the approach.
Simple Jess was a reread for me. Pamela Morsi has released a new novel in the series last year that follows the grandchild of this couple so I wanted to revisit this world before i decided if I wanted to read that one. The story was still just O.K. for me and I have no idea if I will read the others in the series.
There Will Be Lies was really interesting I predicted every twist but I was still interested in the plot and how the character would react to it. However I wasn't  fond of the writing style or the ending. I felt the last few chapters were unnecessary and it would of been more effective without them.
The Wattpad Books
So this is the first time I've included the Wattpad books I've read to my monthly wrap up. I include them on my Goodreads challenge but haven't shared them on my blog yet. However, I have a post in the works that will include all of the ones I've read prior to June coming out soon so keep an eye out for that.
I love Wattpad and read tons of great stories on there every month. A lot are guilty pleasures and I tend not to rate or review them mainly because they aren't usually the best written things out there. However, they can be really good palatte cleaners in between books. I also love finding a really good story under a pile of not so great books.
Plus a lot are pretty short!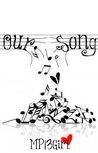 The Black Knight was a reread for me. I read it when I first found Wattpad and loved it and just wanted to revisit it before I start the sequel to this one. Its a really nice Historical Fiction romance which is really hard to find on Wattpad.
The Clients is an Adult book. With lots of adult scenes. You are warned! I picked this up because a naive hero is probably my guiltiest pleasure. I almost always pick up a book if it includes one and this include a really reclusive hero. So its a win in my books.
This one also involved a hero who is more naive. Also he  has a mental illness that is not portrayed that well 😦 It was cute mostly but not one of the best I've read. All of the main's friends sucked and I hated them and she let them walk over her like crazy. Not a recommend from me!
Skin is a werewolf story and unlike most of the ones on Wattpad there wasn't instalove.The mains also didn't follow the traditional Wattpad werewolf arc and I really enjoyed this one. A sequel is being updated on Wattpad but I'm waiting for it to be completed before I start it so I can read it all at once.
You're Mine sounds like a werewolf/vampire story buts its actually a teen romantic contemporary and it was okay. The main boy character draws lines of varying colors on people depending on what he thinks of them and our main gets marked with a new color that no one knows what it represents and then chaos and romance ensues.
The Bookworm was read mainly because I love anything that has a bookish character in it and I was hoping to really like this one but it actually had a not so great ending and I was kinda disappointed with that 😦 Basically the main character starts communicating with a mystery suitor through a hole in a tree.
The last is The Happy Birthday Song. I read it with a much prettier cover but this is what Goodreads had so I'm sharing this one. This had a really interesting concept but it never really developed that well. There really was no depth created since each chapter focused on only one day. I wish the chapters delved deeper into the characters lives it would of made it just a little bit cuter. If your looking for something very very quick than give it a try.
---
So that's all this time for me. I didn't leave any links to the Wattpad stories I read but if any sound good to you and you would like to check it out leave a comment below and I will happily leave you the link.
How did your reading month go? I would love to know!