Hey Guys!
So I'm posting this last minute but I wasn't 100% what I wanted my goals to be.
I've decided since this will probably be the last readathon I'll be able to participate in before school starts up again that I should push myself.
So here's the goals I came up with
Read a total of 7 books.
Visit at least 20 blogs this week.
Participate in at least 3 challenges
Try to join in a chat.
Write some blog posts.
Okay so I think I can do it guys! This week I have no plans so I think I can manage it.
Below are some of the books I'm thinking about reading this week. I've already started Falling Kingdoms and Crown of Midnight so I will for sure be reading those this week.
Falling Kingdoms by Morgan Rhodes
Crown of Midnight by Sarah J. Maas
Mr. Penumbra's 24-hour Bookstore by Robin Sloan
DUFF by KodyKeplenger
Mad About the Hatter by Dakota Chase
My Daily Updates
Monday August 17th
Currently Reading: Falling Kingdoms by Morgan Rhodes
Pages Read Today: 372
Completed Today: Crown of Midnight by Sarah J. Maas
Books Read Total: 1
I participated in the Day 1 challenge here
Notes: I continued reading Crown of Midnight and finished it for a total of 312pgs. I also continued reading Falling Kingdoms and read 60 more pages. Also started listening to the Moby Dick audiobook and got through 3 chapters.
Tuesday August 18th
Currently Reading: Mad About The Hatter By Dakota Chase
Pages Read Today: 216
Completed Today: Falling Kingdoms by Morgan Rhodes
Books Read Total: 2
I participated in the Day 2 challenge here
Notes: I continued Falling Kingdoms for a total of 216 pages. I didn't do any other reading before the day ended but I did decide to read Mad About The Hatter next.
Wednesday August 19th
Currently Reading: Mr. Penumbra's 24-Hour Bookstore and Mad About The Hatter
Pages Read Today: 80 😦
Books Read Total: 2
I participated in the Day 3 Challenge here
Notes: Today I didn't get a lot of reading done. I spent a lot of the day helping my sister get ready for her Orchestra class tomorrow. We had to pick her instrument out and some other things. Also spent a lot of the day shopping for back to school for me. I plan to dive into reading after I update you guys today.
Thursday August 20th
Currently Reading: None at the moment. I'm thinking starting DUFF!
Pages Read Today : 420
Finished today: Mr. Penumbra's 24-Hour Bookstore and Mad About The Hatter
Books Read Total: 4
Notes: I spent most of the day out with the family but when I got home I managed to finish reading both Mad About The Hatter and Mr. Penumbra. I don't know how much I will get to read tomorrow. I won't be home until late that night. However i will be bring another book with me to my granparents' home. I also read another 25 pages of Moby Dick!
Friday August 21st
Currently Reading:N/A
Pages Read: 280
Finished Today: The DUFF
Books Read Total: 5
Notes: Today was a lot busier than I expected it to be. My sister had her 2 year old photo shoot and my sister had varies practices I shuttled her to today. I'm actually surprised that I actually finished the DUFF. Since the day was so busy.
Saturday August 22nd
Currently Reading: Glimpse by Carol Lynch Williams
Pages Read: 375
Finished Today: Adventure Time: Fiona and Cake and No Name Baby
Books Read Total: 7
Notes: Today was a great day for me! I participated in two twitter chats early in the day. When to the library a little bit later and picked up some new books. Than promptly read 2 of them :P. Also I finished all of my Bout of Books goals today!!!
Sunday August 23rd
Currently Reading: The Wrath and The Dawn
Pages Read: 762
Finished today: Amulet vol.3, Glimpse, and Grimm's Fairy Tales vol.1
Books Read Total: 10
Notes: I'm really excited to see my results for the readathon. I'll be posting my wrap up separately tomorrow. I had so much fun talking with all of you amazing people! I can't wait to participate again!
Read During B.O.B.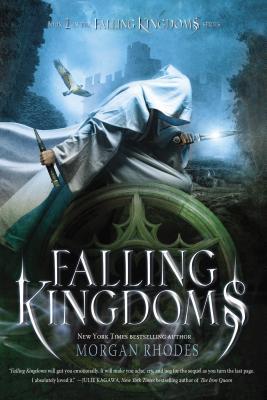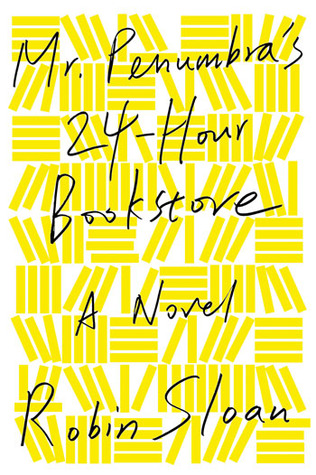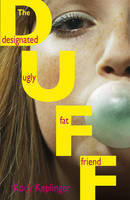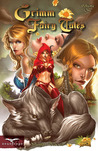 At this point I think I will be posting challenges separately if I do them and link to them on the day they go with so this page doesn't get to cluttered. I will also do a readathon wrap up separately at the end. So look out for those posts.
Are you participating in the Bout of Books 14?
If you are leave me a link below I would love to see how you are doing.