Hey Guys! It feels like I just did one of these! I can't believe its the end of August already. I'm officially back in school by time this goes up and I'm not sure how that will affect my blogging but hopefully not that badly. This year I am taking all online classes so I should be able to maintain my blog better than in the past. I also have a event with my team Gray for the #bbcreativity project coming up soon on my blog. That I am ecstatic about.
Anyways on to the wrap up!
Stats
Books completed:26
Pages read: 7,359 😮 😮 WHAT????
The Comics/Graphic Novels
I read a lot of these this month. I wasn't planning on it but my library got a new online program with a great selection of comics that I picked up a whole bunch of them and read them. I have little to no regrets at this point!!!
Saga Vol. 3– Brian K. Vaughan  5/5 stars
Morning Glories, Vol. 1: For a Better Future– Nick Spencer  2/5 stars
The 9 Lives, Volume 1– Rachel Manija Brown  3/5 stars
The Walking Dead, Vol. 01: Days Gone Bye– Robert Kirkman  3/5 stars
Bizenghast, Volume 1– M. Alice LeGrow  1/5 stars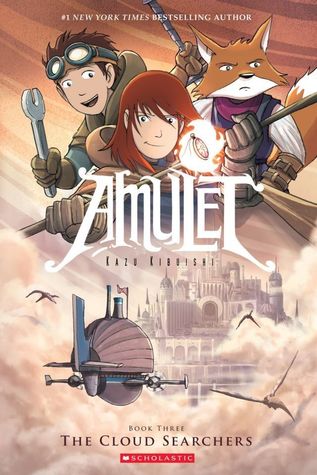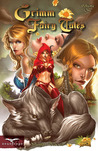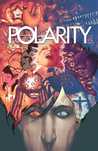 Batman: Year One– Frank Miller  2/5
Adventure Time With Fionna and Cake, Vol. 1- Natasha Allegri  3/5 stars
Amulet, Vol. 3: The Cloud Searchers-  Kazu Kibuishi  4/5 stars
Grimm Fairy Tales Vol.1 – Ralph Tedesco  2.5/5 stars
The Isobel Journal– Isobel Harrop  1/5 stars
Polarity – Max Bemis 2/5
The ARCs

Mad about the Hatter – Dakota Chase  2.5/5 stars
Phantom's Dance -Lesa Howard  1/5 stars
Everything Else AKA The Ones For Fun!

More Happy Than Not– Adam Silvera 2/5 stars
Since You've Been Gone– Morgan Matson  5/5 stars
Positive – Paige Rawl 4/5 stars
Love Unscripted- Tina Reber  2.5/5 stars
The Sound of Letting Go– Stasia Ward Kehoe 1/5 stars

Crown of Midnight– Sarah J. Maas 5/5 stars
Falling Kingdoms– Morgan Rhodes 3/5 stars
Mr. Penumbra's 24-hour Bookstore– 3/5 stars
The DUFF– Kody Keplinger 3/5 stars
No Name Baby– Nancy Bo Flood
Glimpse– Carol Lynch Williams

The Wrath and The Dawn- Renee Ahdieh 4/5 stars
The Assassin's Blade- Sarah J. Maas 5/5 stars
Woah! Okay that it! all the books I read last month! Wow I had a really interesting month. I don't always rate everything I read so it was interesting to rate them all and see how my reading went for the month.
I had a lot of low rated books this month which really sucked but I had a lot of mind blowing amazing books this month as well.
Here's to happy reading in September!
~Arya